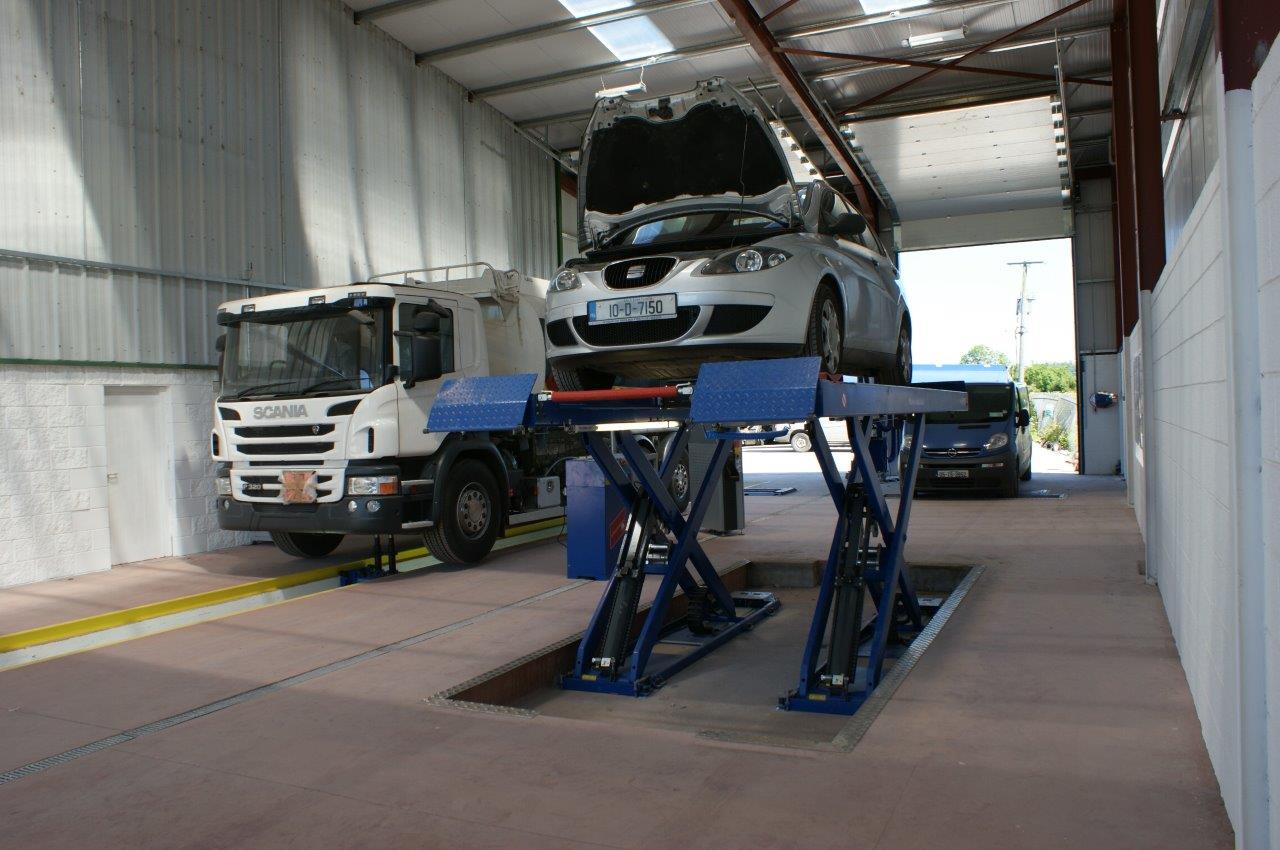 Midleton Commercial Vehicle Test Centre is a Road Safety Authority approved HGV and LGV vehicle test centre. We are also NSAI approved to calibrate tachographs and road speed limiters, along with carrying out EU Vehicle Plating. We are also members of the SIMI and part of the VTN network .We operate from our new state of the art premises on the N25 near Midleton.
Our online booking system makes it easy to book a test. To make a booking, just click the 'Make a booking' link above or alternatively phone us on 0214630496.Full information on how to locate us and about the test requirements and prices are provided on the tab links above.
Midleton CVRT Centre has a state of the art modern workshop where all makes of commercial vehicles can be inspected, repaired and maintained. As part of the Road Safety Authority (commercial vehicle roadworthiness) act 2012 commercial vehicle operators are required to carry out regular safety inspections and daily walk around checks on their vehicles. We can offer these services from our purpose built inspection facility and log the inspections with the RSA to keep you compliant with current legislation and to also give you peace of mind that your vehicle is in a safe and roadworthy condition. Please contact us to provide a competitive quote to suite your need's.
From our site in Midleton we sell a wide range of commercial vehicles and we are also an NSAI approved bodybuilder. Please click on the link above Fitzgerald Commercials Ltd for more information.